Five places to visit as a solo travelers
If you are planning a solo city trip then read ahead as we have listed five of the best cities from around the world for solo travelers.
We start off with one of the most popular cities in the world for solos, beautiful Barcelona!
Barcelona for Solo Travel
The Catalan capital needs no introduction but we are going to give it one anyway! Quite simply it is one of the most lively cities on the whole planet. It is probably the most vibrant city in Europe.
It is very well set up for solos. There is a tonne of great accommodation to choose from, from hostels to budget hotels, all perfect for the solo traveler on a budget. Of course if money is no object then you will be really spoiled for choice.
There are so many activities that means meeting other solos is easy as! You could maybe start your day with one of the many free walking tours in the city (remember to leave a tip as these guys probably lives off tips!).
For the more adventurous you could take a segway tour and see the city on two wheels. Similarly renting a bike is very easy and Barcelona is very easy to navigate by bike.
Barcelona is where the party never stops and there is so much going on a night that you'll never be bored! In terms of costs, if you are coming from the USA you willl find Barcelona pretty cheap.
Barcelona Safety for solo females

As is the case with most European cities, you should have no reason not to feel safe in BCN but you should be aware that the Ramblas is pickpocket central, particularly at night. Try and find a friend to go out with if you plan on partying.
San Jose – Costa Rica – Solo Travel
San Jose is the capital city of Costa Rica and is an excellent place to start any trip to this exciting and small country in Central America.
In terms of the city itself, there are many museums to visit as well as open air markets that sees to happen everyday!
The food scene is excellent and Costa Rican food is some of the best in this region! There is a lot more to the food than rice and beans.
SJ is also a very walkable city too with lots of history and Spanish arcitecture to check out.
Safety in San Jose
Compared to other Central American cities, SJ is much safer, but as ever on your own, you should take precautions and try and avoid walking around at night. Taxis are cheap and plentiful, so use them!
Mexico City for Solo Travelers
Mexico City or DF as it is commonly known, tends to get a bit of a bad rap when people write about the city. For sure it has it's fair share of issues, but really in a city of 22 million, what would you expect?
The good news is that the city is much safer than you might imagine, particularly around the better central neighbourhoods such as Roma, Condesa and the Zona Rose. The old town is also considered safer these days, and you'll be blown away by the sheer numbers of police around, seemingly on every block!
There are of course some world class museums, high class shopping and the best tacos in the world, of course!
Safety in Mexico City
DF is much safter than it was but you are still advised to take taxis at night. Do no pick up cabs from the street, get your hotel to call you one. Uber is popular too in Mexico City.
Auckland – New Zealand for Solo Travel
Wellington is the capital of New Zealand, but it's main and largest city is Auckland, otherwise known as the city of sails. Situated in the north of the North Island, Auckland boasts a nice year round climate with the peak in the summer months of December thru March.
It has the main international airport so you are bound to end up here, whether you like it or not!
Auckland is a very international and cosmopolitan city with large populations from Pacific and Asian countries. This makes food a wonderful thing to sample in Auckland and it boasts some of the World's cheapest sushi!
The city is very spread out but the downtown is walk-able with many of the local sights close at hand.
Safety in Auckland
New Zealand on the whole is a very safe country for solo travelers, but that's not to say you should let your guard down.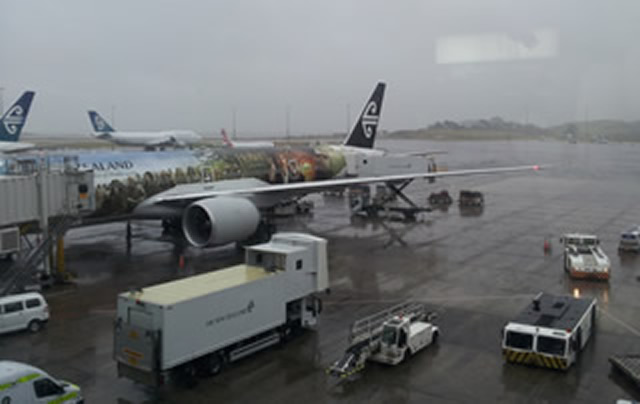 Like Australia New Zealand is great for solo travellers and the opportunities to meet people of all ages are limitless. The country is also highly geared to backpacking and solo travel.
Kiwis are very friendly and will be more than happy to help the solo traveller. They are very proud of their country and what it has to offer.
Accommodation in NZ
Certainly the best option if you are on your own in The Land of the Long White Cloud is to stay in backpacker type Hostels. Virtually all hostels provide dormitory style accommodation. This is a great way to meet other travellers and find travel companions.
Hostels range from party style backpackers that generally have a young feel (late teens to 24) and most people are out for a good time and lots of drinking. At the other end of the spectrum are the YHAs that generally attracts an older traveller or people that are less bothered about partying. There is generally a good mix of people in YHAs.
Budget travel in NZ
Hostels in New Zealand start at around NZ$14 for very cheap dorms rooms to NZ$30 a night for more expensive dorms. YHAs are in this bracket.
If you are not prepared to share a dorm with strangers then you'll be spending a lot more money. Not too many hostels in New Zealand have single rooms so you will be paying for a double on your own.
One option is to camp. Hostels away from the cities and large urban areas will generally allow you camp in their grounds. Camping is also possible in the excellent network of DOC parks.
Trips and activities:
New Zealand is without doubt very geared up to tourism and independent travel. The Kiwis certainly know how to get the tourist dollar! One great way to meet other liked minded travellers is to join one of the many organised tours.
Here is a list of ideas.
Winery tours in Blenheim and Marlborough
Camping and trekking in the Southern Alps
Jet boating in Queenstown and around.
Learning to surf in Raglan.
Whale watching trips on the South Island.
Cultural trips around Wellington.
Ho Chi Minh City (Saigon) – Vietnam Solo Travel
We had to mention one of our favourite cities for solo travellers, wonderful HCMC! Saigon (as it is otherwise known) is the largest city in Vietnam, indeed it's one of the largest in Southeast Asia, but the capital is Hanoi.
HCMC is quite a contrast to it's more serious rival up north! For a start the climate is much warmer, indeed this is also reflected in the cuisine too. Talking of the food, Vietnamese food is to die for and it's so cheap.
Street food tends to be very fresh and cooked in front of you and we'd recomend sampling it.
Of course the city has had a turbulent recent past with the war with America. There are lots of interesting museums and tourist attractions around the war, and a trip out to the Chi Chi tunnels is a must.
Vietnam has a very younf population and you really feel it has moved on from the war with America. Indeed many American tourists say that tey feel very welcomed in all of Vietnam, even in the north, where sentiment was much less during the troubled times.
Vietnam on the whole is great for the solo traveler beause of the overwhelming friendless of the locals and the opportunities to meet up with other solo travellers.
Safety in HCMC
We have always felt very safe in Saigon. For one hing, there are always many people about, and crime is generally low due to the strict socialist government. The most dangerous thing is probably crossing the very busy streets, but honestly after a few days, you get use to it. Cross when the locals cross and keep them by your side.
Why Travel Alone? Why not!
Travelling alone is a rewarding experience. Whether you are an introvert or extrovert it really does not matter. The extrovert can meet many new people and being on their own helps this is making them more approachable. The introvert can mind his or her own business. Both personality types have choice.
Choice is the biggest incentive to a single traveller. You can choose when you get out of bed. You can choose where you have your breakfast. You can choose which art gallery or museum to visit. Choice means freedom and freedom is the very essence of travel.
Meeting other people, whether they are other travellers or locals tends to be much easier when you are on your own. For starters the single person tends to be more approachable than a couple. A solo dining in a cafe or propping up a bar is an easy target for a friendly local or another traveller.
Being on your own could lead you to be more spontaneous when opportunities arise. For instance if you suddenly decide you would like to learn to dive or surf then you can do it without having to consult anyone else.
You might also find something or somewhere you really like so what's stopping you staying on or doing that activity again and again. You won't have to feel guilty about staying in one-place ages when if you were in a couple this tensions could arise if they are itching to move on.
It all basically keeps coming back to choice. Indeed if you are on your own you even have the choice to travel with other people providing you can find them and are prepared to compromise for a while.
In everyday life we make loads of compromises because of other people. For instance family, friends and employers. There is nothing wrong with making compromises in day to day life. It is what sharing and living is all about.
Why take this on the road with you? If you are going to go off for three months around Europe then why not be selfish? You are not going to offend anyone and just think of the stories you will have for you family and friends on your return?
Travelling solo can be the ultimate freedom.