Czechia is of course more widely known by it's original name of Czech Republic but for some reason the country's power people decided to change it.
What hasn't changed about the country is the fact it's one of the most compelling and easiest destinations for a solo traveler! This is the most visited country in Eastern Europe, and with good reason. The Baroque splendor of its cities which remained largely unscathed during WWII, plus a laid back culture, heaps of outdoor activities and some of the best brewed beer around and this country has something for everyone, including the budget traveler.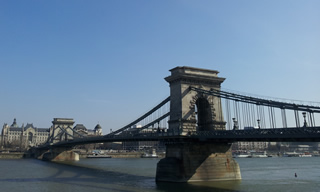 WHEN TO GO TO PRAGUE AND THE CZECH REPUBLIC
The capital Prague is one of Europe's tourist hot spots where visitors could end up outnumbering the locals! With this is mind you should really try and avoid the crazy month of August where accommodation is tight and finding a seat in your favourite cafe will involve standing in a line outside before it opens!
Another reason to avoid August is the weather. Surely mid summer is the best time to visit any Central European country? Well it can get very hot in Prague during this time and combined with the crowds this could send you crazy.
If you do find yourself in Czechia during the July or August time then perhaps try and seek out some of the calmer destinations. We are thinking of places such as Brno which is the second city. Brno will have all the tourist trappings but will be less crowded than Prague.
Budget Accommodation in Czech Republic
Hostels are the cheapest options if you want a bed indoors. Uni dorms are used as hostels in the summer holidays but it's best to book ahead, such is the popularity of this place. There was a time when a decent small single room could be had in Prague for less than EUR 30 but those days are sadly gone.
Because of the extra expense, particularly in the capital, many older single travellers are now happy to rub shoulders with their younger counterparts in backpacker hostels.
Outside of Prague you are more likely to score a private room for less than EUR 30 – even as low as EUR 20 out of season.
Private rooms in houses are generally available in the smaller towns where hostel accommodation is more scarce. Campsites are available between May and September.
A Traveller's Budget for Czechia
Eating from the market – fruit and veg or Knedliky, the local staple dumplings, is usually a good, cheap option, as is using hot dog stands and tea houses which are taking over from cafe's with the Czech's love of tea.
Eating away from the city centres will save a bit of cash. There are always the usual fast food joints and kebab type places too for those on a mega budget!
Transport is reasonably priced and in Prague the Metro, train and bus services share the same tickets, with multitrip passes available. For travelling around the countryside, buses are quicker and cheaper.
Allow at least USD 20 a day outside Prague, in Prague you'll need around USD 30. Try to avoid bars set up for tourists and seek out the Czech bars for cheaper, and nicer beer. Avoid Irish bars or you'll be paying Dublin prices!
Czech Activities for Solo Travellers on a Budget
-Wander around downtown Prague and look at the stunning architecture
– Go to the Prague Market for genuine locals and genuine bargains
– Go cycling and hiking in the South Bohemia hills
– Raft, kayak or go innertubing down Krumlov's Vltava river
– Get the best view of Prague Castle from Jan Palach Square and walk over Charles Bridge, a stunning example of Baroque bridge building
– Visit the Astronomical Clock in the City Gallery
– Heal yourself in the spa waters of Karlovy Vary in West Bohemia
– Drink Pilsner Urquell, Budvar or Staropramen ridiculously cheaply.
How to meet other solo travelers in Czechia?
Well bars are a good place to start off. In Prague itself there are a number of bar crawls and pub tours. We went on one and found there to be many people on their own as well as couples. You are taken around a number of pubs in central Prague and get to sample various beers. Some of the group even decided to stay on afterwards and go clubbing.
The obvious one of staying in hostels. Here you will meet many other travellers of all ages. It will likely be way more sociable than staying in an airbnb or hotel.
Prague's Newly Restored Astronomical Clock to Be Unveiled on September 28th!

Festivity details here: https://t.co/3q2jslcau6#VisitCzechRepublic #visitcz pic.twitter.com/U5QxPJbjVI

— Visit Czech Republic (@VisitCZ) October 9, 2018
Don't forget your EHIC and European long stay travel insurance if you are visiting Czechia.
Czech Republic in December-February
With fewer crowds to contend with in Prague and other locales, winter in the Czech Republic can be a quiet time to visit. Winter months are moderately cold throughout the country, with average lows in the 30s (ºF) in December and January—although it is colder in Prague, where temperatures fall below freezing most of the time. And few scenes are more captivating than the snow-covered spires of Prague.
Czech Republic in March-May
The start of spring brings warmer weather and beautiful blossoming flowers to the Czech Republic—but it also starts bringing in tourists, especially during April and May when temperatures average in the 60s and 70s (ºF). Cooler weather than in the upcoming summer months also make these ideal times for hiking and biking in the countryside.
Czech Republic in June-August
This is the peak tourist season in the Czech Republic, and cities like Prague can be extremely crowded. Temperatures average in the 70s (or warmer). With daylight stretching until 9 or 10 pm, these months are also ideal for mountain hiking and visiting historic sites. In a country teeming with year-round music, beer, and wine festivals, most of them take place during these summer months.
Czech Republic in September-November
Fall in the Czech Republic is marked by cooler temperatures (in the 60s°F and then dipping into the 40s at night) and Czech town squares, castles, and national parks are bathed in colorful autumn leaves. This is also the start of the grape harvest and wine-making.
Holidays & Events
September: The Prague Autumn International Music Festival is an annual event that draws the world's best conductors playing classical compositions.
November 17: Freedom and Democracy Day is celebrated in Prague and throughout the Czech Republic featuring ceremonial rituals, flying of the Czech flag, and music associated with the 1989 Velvet Revolution.