World Nomads travel insurance experience
If there is one thing a solo traveller should not forget before a big trip then it's travel insurance. It's often one of the things we most likely overlook when planning. The best advice is to always sort your travel insurance out early and get it out of the way.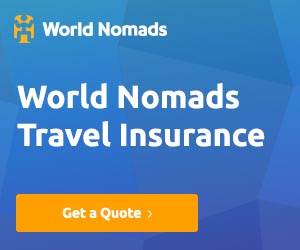 Review of World Nomads
World Nomads are based out of Sydney, Australia but actually cover residents from many different countries.
Another unique feature of WorldNomads is that they will cover you even after you have started your trip. This is not usual, and very few travel insurance companies will allow this.
Most insurance won't cover once you have left home
In the UK for instance, most travel insurance companies will insist that you have lived in your country of residence for six months before you travel. On top of this, you also have to purchase the cover before you leave for the airport.
As we said before, World Nomads will cover residents of many different countries.
Follow the links below to your country of residence.
World Nomads for British Citizens and UK residents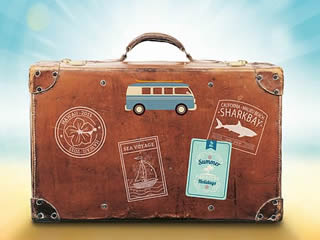 What kind of insurance plans does World Nomads offer?
What is covered, what's not?
How much does World Nomads travel insurance cost?
Can you insure your backpacking gear and electronics?
Is it possible to add more insurance coverage in the middle of a backpacking trip?
How do I make an insurance claim?
Pros and Cons of World Nomads travel insurance
Choose your World Nomads plan
The longer term you purchase, the better deal you get. This is 4 weeks vs 6 months (quotes will differ based on your country permanent residency and where you travel – my examples are based on a U.S. residency and travel in Australia and Asia):
For just one month of traveling, the total is $110 USD, but if I purchase a 6-month policy upfront, the price comes out to be $55/month.
"world nomads health and travel insurance covers residents of many countries"
Once you have decided which policy you want and the length of time you want it for, simply click "Buy Now", sign up for a World Nomad's account, and enter your credit card details.
You will receive a confirmation e-mail and receipt from World Nomads, as well as a separate e-mail from their insurance partner TripMate with the policy certificate for you to print. The policy will go into effect on the day you entered for it to start. (I recommend printing out multiple copies, one to carry with you and one to leave with a relative or friend.)
World Nomads Coverage for all ages
Coverage is for an accidental injury or sickness occurring during the trip that results in your necessary emergency evacuation. For example, if you break your leg way out in the Himalaya's and you need a helicopter rescue, you're covered.
world nomads insurance nz world nomads insurance number world nomads travel insurance nepal world nomads insurance phone number world nomads insurance emergency number world nomads insurance contact number world nomads insurance sign in world nomads travel insurance phone number
World Nomads Evacuation Insurance
An emergency evacuation must be ordered by a physician who certifies that the severity of your accidental injury or sickness warrants your emergency evacuation.
Obviously, you won't be trekking with a doctor, but once emergency personnel arrives they will contact World Nomads on your behalf.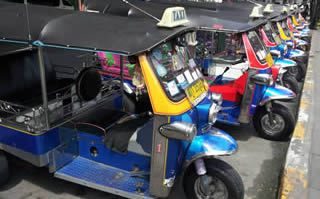 Travel insurance is not designed to cover everything.
Here are the main things that aren't covered:
Medical transportation or associated additional expenses which are not pre-authorized by the emergency assistance team.
Any expenses that relate to a pre-existing medical condition.
All Costs once you get back home.
World Nomads Trip Cancellation
Reimburses for prepaid, non-refundable cancellation charges if you must cancel your trip (after the effective date of your insurance plan) due to covered sickness, accidental injury, or death of you, a family member or traveling companion; inclement weather, unforeseen natural disaster at home or at your destination, strike or other covered reasons.
World Nomads  Trip Interruption
Includes the same stipulations as listed above in "Trip Cancellation". Includes the caveat of covering the cost of accommodation to you if you are delayed.
Additional accommodation and transport expenses have a per day maximum of $250.
How to Make World Nomads Insurance Claim
Making an insurance claim is equally as simple. All you have to do in contact (call) World Nomads and chat with their 24/hour multi-lingual staff. You can also login to your profile on their website and file a claim there.
In the case of lost or stolen items, you will need to write up a formal sworn statement of events, detailing what happened and what was lost. You will also need to have an official police report made.
If you claim lost or stolen items, World Nomads will ask you for those two things. To make a claim online you should prepare a few things first. When dealing with World Nomads or any other insurance company ALWAYS keep all of the documents involved. You will need these to prove your expenses ETC.
World Nomads Travel Insurance Phone Number & Contact Information
Homepage URL: http://www.worldnomads.com
Provider Phone: 1-844-207-1930
Headquarters Address: 520 3rd Street, Suite 201, Oakland, CA 94607
Year Founded: 2002
Customer Reviews & Reputation

World Nomads travel insurance reviews across the web indicate that overall, current and former policyholders are satisfied with the coverage and service they've received from the company.
Positive reviews found on Trustpilot describe customer service provided by World Nomads agents as friendly and personable, and the claims process as simple with quick turnaround times.
Although World Nomads doesn't hold BBB accreditation, the company closely monitors ratings and reviews it receives on Trustpilot, where it has a TrustScore of 5.1 out of 10, which is below many of its competitors' scores.
Recent issues mentioned by customers include long wait times when calling into the company's 24-hour service line and technical difficulties with the company's mobile app and website portal.
World Nomads appears to respond to every review posted by its customers, whether positive or negative.
World Nomads Customer Assistance Services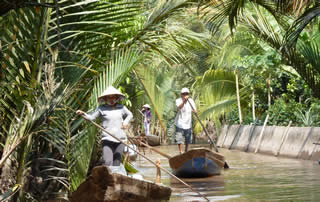 World Nomads is a leader when it comes to the digital experience it offers to its consumers.
The company has a secure online portal that allows members to file claims, manage policies, and access 24/7 customer support. Similar functionality is provided by the World Nomads mobile app, which is available for iOS and Android devices.
In addition to a fantastic digital experience, World Nomads members have access to the One Call Worldwide Travel Services network, which is a 24-hour customer service and emergency assistance hotline.
In the travel insurance industry, providing 24/7 access to customer support and emergency assistance is crucial, and it's features like this that make World Nomads an industry leader.