Solo Travel Guide to Sweden and Norway
Ok, I know what you are thinking. How on earth can these Scando countries be cheap for solo travellers? Well it's possible. Do not be put off by stories of $15 beers and $50 dorm beds! While this is true to an extent, it's still possible to have an affordable time in Norway and Sweden
Let's look at Norway first..
Budget Solo Travel Guide to Norway
Famous for Fjords and pointy helmeted warriors, the westernmost point in Scandinavia has plenty of activities for outdoor lovers, not to mention heaps of city attractions and nightlife. The sun never sets in the summertime in the north and skiing was invented here. And then there's the Vikings…
Budget Accommodation in Norway
Sleep for free on board the Hurtigurten steam boat as it travels up the coast. Hostels are plentiful in the cities and are afiliated and pensions and private rooms in family homes are also a money saving option. If you want to camp you can do it anywhere as long as you're at least 150m away from the nearest dwelling house and leave no trace behind when you leave. Alternatively you can stay on a campsite if you want some facilities and some of the campsites have basic cabins to rent which will usually include cooking facilities.
A Traveller's Budget for Norway
The public transport system in Norway is superb with most forms of transport timed to link with one another. Some bus routes in the north will offer discounts for Euro rail pass holders plus discounts are available for students and seniors. Try and book in advance online, MiniPris tickets offer extremely good value for money but you have to get in quick.
If you want to eat cheaply you can use the supermarkets or try and stick to bakeries and foodstands in the city. You can fish without a licence from the sea giving access to a range of free food. In Bergen, try out the Studentkafeene at the uni or Cafe Edgar in the Studentersamfundet in Trondheim for ridiculously cheap food.
Activities in Norway
-Experience the midnight sun or watch the Aurora Borealis in Tromsø
-Oslo holds an annual Constitution Day celebration on 17th May where the locals wear national dress for the day
-Hike in the Jotunheimen or Hardangervidda
-White Water Rafting – check out Norges Padleforbund for a list of operators
-Go cross country skiing
-Take the train from Oslo to Bergen for some stunning scenery
-spend some time looking at the medieval ruins and museums of Bergen
-Visit Nordkapp, the Northernmost point on the European mainland.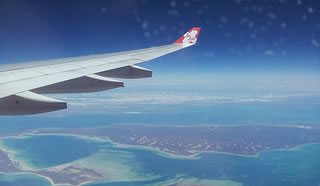 Sweden Budget Solo Travel Guide
The Swedes are renowned for their cleanliness, efficiency and exporting affordable practical furniture, but there's more than that to Sweden. A landscape rich in lakes and forests, cities steeped in history and a stunning coastline as well as some great nightlife are all accessible if not quite as affordable as in some other European destinations. Still, it's worth a look and you can do it without breaking the bank.
Budget Accommodation in Sweden
Hostels are plentiful, an HI card will usualy get you a discount, in Stockholm Hotels often offer a discount at weekends which can bring the price down considerably and they usually include breakfast. Camping is extremely popular in the summer, the price varies depending on the facilities which range from very basic to those with a swimming pool, restaurant and minigolf.
If you're in the mountains there are often mountain huts and lodges, and some cabin style accomodation can prove cheap if there's a group staying. Wild camping is acceptable and fires are allowed where it's safe.
A Traveller's Budget for Sweden
The public transport system is excellent in Sweden and you can get a ticket which covers trains and regional buses which is handy as there are many operators and it can get a bit confusing. Buses replace trains the further north you go, but you can use most Euro rail passes here. Discounts are often available for students and under 26/over 60 and it pays to book tickets ahead.
Cycle touring is definitely an option, with many areas having dedicated cycle routes. You can pick up information and maps from local tourist offices and most towns have bike rental shops.
There's also an extensive boat network to many of the smaller islands and around Stockholm.
Activities
-Hiking, there are places to hike everywhere in Sweden with more serious mountaineering in the north. There is a public right of access to land as long as you respect privacy and avoid gardens and cultivated land.
-Cross country skiing on marked trails which are pretty much everywhere during winter.
-Sailing and Kayaking in the summer.
-Try Dog Sledging in the winter for something a bit different.
-Have a look at the original Viking ship in Gothenburg.
-Check out Stockholm's excellent nightlife.
Keep in mind that over 80s travel insurance is needed for both Norway and Sweden as health care is very expensive, like everything else!
Backpacking around Norway – Solo Traveller experience
You've probably heard of its Midnight Sun, blue-eyed blondes and spectacular terrain – but don't believe everything you hear about Norway. Namely that it's ridiculously expensive, because, just as not all Norwegians are blonde (or naturally so anyway), not everything in Norway is expensive.
Yes the price of alcohol is enough to have even the most hardened drinker jumping on the wagon, eating out can be pricey and other consumables (film, batteries and toiletries) overpriced, but accommodation and travel – compared to some European countries – are quite reasonable. And cheap flights into the country's capital Oslo make Norway an ideal and affordable place for a Scandinavian adventure.
While small compared to other world capitals, Oslo's steeped in history, with a vibrant nightlife and relaxed feel. It's got something for everyone no matter the season – in winter there's accessible and affordable skiing in the city's hills (downhill runs and miles of cross-country trails – some lit for night skiing), while in summer the hills become a mecca for hikers and the city's bay and wonderful parks beckon.
In fact Vigeland Park with its bronze and granite sculptures of giant, naked, tumbling humans is worth a visit on even the dreariest winter's day. Named after the Norwegian sculptor of these mind-boggling works of art – seeing truly is believing – the park is just one of Oslo's must-see attractions. And it's free. You can also see Norwegian painter Edward Munch's famous 'Scream' painting in the National Gallery (it's closed Tuesdays though) and take a look at the medieval castle at Arkershus Fortress for free. Also worth a visit (for quite a reasonable admission fee) are the Viking Ship Museum which houses excavated Viking ships, and the Norwegian Folk Museum where you can wander through life in 17th and 18th century Norway.
Sightseeing in and around Oslo won't set you back too much, but make sure you know just what you're spending. A mix-up with the exchange rate had my friend and I believing we were only spending half of what we actually were. A half-Scottish, half-Swedish waiter at TGI Fridays set us straight before too much damage was done to our bank accounts (although it was a little too late to take back those £8 shots).
And that's one of the great things about Norway – almost everyone speaks English. It's taught at school so all young Norwegians are fluent and while older citizens may take a little persuading to engage in conversation (this might also have something to do with the fact Norwegians are notoriously reserved people), most speak basic English. In fact, knowing just one phrase – snakker du engelsk? (do you speak English) – is enough to get by on in most tourist destination and the larger towns.
Oslo's public transport network of trains, trams and buses are tourist friendly, but reading signs and timetables might cause some confusion though as, while some Norwegian words resemble their English counterpart, not all do. Sometimes they can be downright misleading – if you're after the toilet it pays to know that herrer is Norwegian for men.
It's also relatively easy to navigate yourself around the rest of Norway. The hugely popular 'Norway in a Nutshell' tour is a perfect way to see some of the countryside if you're short on time or money. For just under £150 you travel by train through Scandinavian forest and the Alpine resort of Geilo before connecting with the Flam Railway for a spectacular 20 km ride, winding down the mountains to the fjords. A ferry ride down the fjords (where some mountains reach 1,800 metres), a bus ride, connecting train and some amazing scenery follows before reaching the quaint city of Bergen. Set on the harbour and with the mountains looming in the background, Bergen gives Oslo a run for its money.
The only thing left for you to do is find accommodation, take in the sights and decide when you'll make the scenic seven-hour train ride back to Oslo. Oh – and start planning your next Scandinavian adventure.