Bali Solo Travel Introduction
Bali isn't big but what it lacks in size it makes up for with diversity. As a travel destination it's firmly established in the top league of tropical paradises to visit.
There is something for everyone on Bali, whether you are part of large group of Australian sun seekers or own your own looking for some cultural high life.
Most journeys start at Denpasar International Airport on the southern tip of the island and from there all the major sites are within one days travel. Make sure you check out our guide to Bali scams before you land!
Many visitors now receive a visa on arrival or visa waiver. Very few passports have to get a visa in advance, but make sure you check before you book your flight!
Bali for solo to visit

For the solo traveler Bali offers lots of different places to hang out and meet other travelers or the friendly locals.
From the airport many solos will take a taxi towards the resort area of Kuta/Legian/Seminyak which sprawl along the south -west coast that's pounded by the Indian ocean surf.
This area is best approached with an open mind. If you are into surfing and partying then few spots on earth come close to this area. The beaches are some of the best on the island and it's easy to find a quiet spot away from the madness.
There are all the comforts of western chains in Kuta but you only have to walk a few streets away and you'll be in another world, where friendly Balinese will serve you up Gado Gado for less than $1.00!
Despite the reputation for being rowdy with large groups you will certainly not stick out here if you are alone. Lots of bars and restaurants are well set up for solos and by sitting at a bar alone it won't be long before you're chatting to some new friends.
One tip – take group surf lessons, it's a great way to meet others.
Bali Rooms, Hotels and Hostels
Bali accommodation is cheap and even double rooms are affordable if you are alone and the area caters for every budget and taste.
The cheapest beds in Bali?
You can find a cheap bed anywhere on Bali, even in the hipster places like Seminyak and Canggu. Obviously you will get far more for your money in other places.
Lovina rooms tend to be very good value year around, particularly away from August and Christmas. Lovina has kind of fallen out of favour with mainstream tourists, but is still popular with backpackers.
Ubud rooms are excellent value too, year round. Although Ubud is a hugely popular place to go, it has an enormous amount of accommodations, suiting all budgets. A single room can be had for less than $10, even nearer to $5!
All of Bali provides excellent value for accommodation, particularly the towns of East Bali (Amed, Besakih, Candidasa, Kintamani, Klungkung, Mount Agung, Padang Bai, Tirta Gangga). These are very laid back coastal villages, that appeal to solo backpackers. West Bali (Negara, Gilimanuk, Medewi Beach, Pemuteran, West Bali National Park) also is a great place to search for great value places to stay.
Ubud for solo travelers

Around 100km north of the southern Bali area, is a gem and one of those places where many travelers end up staying for much longer.
Ubud is very much the cultural center of Bali but it's also as geared to tourism as much as anywhere else on the island. It does however act as an excellent base and is a must visit. Watch out for those monkeys though!
There are plenty of tours that you can take from Ubud and lots of cute little cafes to hang out and mingle with other travelers, friendly expats and locals that live in the town.
Lovina for solos and backpackers
Nestled on the north coast, Lovina is a low key resort that's very much on the backpacker beaten path and can provide an excellent base to the northern volcanoes and coastline which features spots to dive or just be a beach bum.
Bali is particularly good for solos because of the many activities on the island, both in sea and on land, so it's very easy to hook up with other like minded folk.  Indonesians too must rate as some of the friendliest people on the planet, are very welcoming and proud of their nation, and so they should be.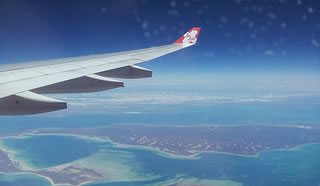 Moving on from Bali?
Bali is a great jumping off point for many of the surrounding islands, not least the famed Gili Islands, which are located just off Lombok.
You can also travel overland to Java and explore this highly populated muslim island, with lots of historical places to explore.
Flores and Komodo island are also a short hop from Bali.
Denpasar International Airport is one of Indonesia's busiest, with flights around Asia and beyond. There are many flights over to Australia, and they are cheap too, making destinations like Perth attractive, if you are looking for a change from Asia.
Bali Solo Travel Notes
Time: UTC +8
Visas for Bali
Usually 30 days on arrival for most western countries. You can get a longer visa from an Indonesian embassy before

When to go to Bali
Dry season April – October, Wet Nov to Mar but still ok year round as wet season tends to be late afternoon rains.
We personally think Christmas is the one time to avoid Bali. Prices skyrocket, yet you still have the wet season to contend with!
Getting to Bali
Denpasar Internation Airport, direct flights from most Asian countries and Australia. Connect in Asia, e.g. Singapore, KL, Bangkok from Europe/North America.
Solo Safety in Bali
Generally safe for solo female and male travellers, but many end up getting into some sort of trouble, particularly if alcohol or motorbikes are involved.
Bali is Hindu so unlikely to be the hassle experienced by females in other muslim countries. Most dangers evolve around transport accidents, beach safety with strong rips in the ocean.
Solo Costs for Bali

Generally pretty cheap compared to Europe/USA/Australia, particularly away from the large resort areas. Single rooms rare but doubles and twins pretty cheap anyway. Not much in the way of dormitory style accommodation, but it's becoming increasingly common in the more expensive parts of the island.
Group Travel Companies that cover Bali and Lombok

Looking for a Bali or Indonesia tour group that is solo friendly? Check out some of the companies below for their latest Panama trips!
Intrepid Travel to Bali, Java, Lombok and Indonesia
Intrepid does a number of trips to Bali, Lombok and the rest of Indonesia, and also longer trips through Asia too. We highly recommend them! They are suitable for people from all countries, ages and particularly solo travelers!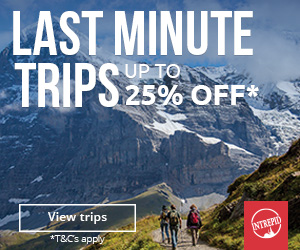 GAdventures for Bali and Indonesia
G Adventures also covers bali in their massive portfolio of trips in the Asia. They are for people of all countries and get rave reviews from younger solos!
Solo Rating: 8/10